If you're like me, your new product idea entered your mind like a lightning bolt and you're so excited that you can't stop thinking about it. I don't know about you, but I thought that everyone would love it as much as I did and I thought that every parent in America would buy it.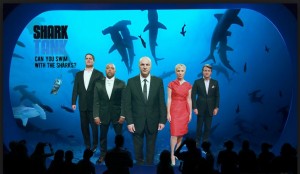 The problem is that we often get blinded by our idea and dream of making millions with it.  While you need positive energy and stamina to successfully bring a product to market, sometimes our will and determination get in the way of "seeing" if the idea is indeed a viable business idea from the start.
And, if you've watched ABC's Shark Tank then you know that the investors always ask the question… What type of market research have you done to figure out if you have a viable business?
The How Hot is Your Product System will teach you how to answer this critical question. You will learn how to evaluate your product idea so that you can make smart decisions about how viable your product idea is and if you can make money selling your product EVEN BEFORE producing or manufacturing it.
And, for many inventors who don't know which idea to start with, this process will enable you to determine which product represents the best potential for success.
If you have already jumped into the process, don't worry. It's not too late to use this ten step system to make sure that you're on track and truly understand your potential business opportunity.
By the end of this program, you will have an answer for the Sharks! Most importantly, you will have crystal clear answers for yourself.  You will know if you should go full steam ahead, if you need to make adjustments, or if it's best to let go of this idea entirely and move on to the next.
Here's What to Expect 
When you sign up for this program, you will receive immediate access to the following VIDEO Modules and downloadable tools:
Modules and downloadable tools:
Step 1:  What are your personal goals?
Step 2:   What is the realistic targetable market for your product (Parts 1-3)
Step 3:  What do people honestly think about your product?
 Step 4:  How can you search other patents and trademarks to get free legal insights?
Step 5:  What key things do you need to consider BEFORE you manufacture your product?
Step 6: What safety and regulatory issues do you need to understand?
Step 7:  Can you make money with your product? (Parts 1-2)
Step 8:  Who is your competition?
Step 9: How and where will your products be sold?
Step 10: What is the likely retail price and profit margin for your product?
7 Bonus Videos:
Setting up Shop 101
What you need to know about the new "First to File" Patent Law
Provisional Patent Applications are Power Tools for Inventors. Learn how
What is a Patent and When Do I Need One?
What is a Trademark and How can an Inventor Use it to Her Advantage?
What is the Difference between a Utility Patent and Design Patent?
Lendio Connects Entrepreneurs with Business Loans. Expert Ty Kiisel Explains What Lenders Look For
How Hot Is Your Product Book & Workbook 
*Books will be shipped free of charge within 5-7 business days
What Others Are Saying!
"Loving the videos!…I have already dabbled in each of these stages, so far, and yet many of my questions are being answered in areas which seemed daunting to tackle. You and Brad are covering the precise areas that I needed some clarity in proceeding." — Melody F.
"Thank you so much for creating this video. I never would have been able to figure this out by just reading about the steps. I was even able to do some of the research as I was watching the video!" —Sherri G.
"This was the some of the most valuable information one could get when considering investing in bringing an invention to market. I cannot wait to get the next video and more importantly the entire program." —Sharron M.
If you purchase the system today, you will get immediate online access to the video tutorial system in a private members area. We will ship the book and workbook to you within 5-7 business days with FREE SHIPPING in the U.S. as part of this special launch offer. Don't miss this great opportunity to get the entire system now at such an affordable price.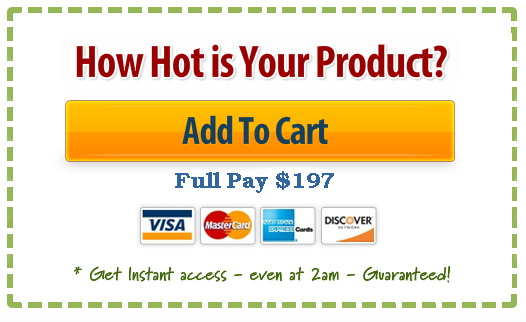 "I was privileged to have received an advance copy. I took one weekend and diligently applied it to my current business, CastCoverz! What a humbling experience. I am doing some things right. But, had I gleaned the information I learned from this book BEFORE I started my business, I would have spent less on initial investment money, slashed my learning curve in half and saved myself a tremendous amount of time." — Annette Giacomazzi