Author to Income: Self-Paced Video Training
Bridget Engel
Author of Guidance to Go
"I have been blown away by Tamara's Author-to-Income Program. I am not a technical whiz but the power and simplicity of the program has made me feel liberated and victorious. I have never felt so excited about the potential for my book and business." 
David Perdew
President of NAMS
"If you've written a book, or you're writing a book, or you're thinking of writing a book, you MUST take Tamara's program to see how to monetize that book forever!"
Annette Giacomazzi
Author
"Your Author-to-Income training was the Best. Training. Ever. You were enthusiastic, organized and saw each one of us as gifts. If only ALL teachers taught like that! But, without a doubt, your transparency and generosity were inspirational."
Your book can do a lot more than boost your credibility
It can seriously boost your income.
Now and for years to come.
So… you've written a book.
Or you're writing one.
 And you're excited. And proud.
After all, it's no small task to write a book.
 It takes a ton of time, guts and determination. Not to mention oodles of creative energy and a boatload of brain cells.
But you want more from your book than an ego boost
and a warm feeling of personal accomplishment.
You want it to cause a bit of a stir.
And get people excited about your message, your story or your expertise.
You want to get it out into the world in a big way. So it can be read and appreciated by more than a handful of people.
And ultimately, you would love it if your book could make money.
Lots and lots of money.
Enough to pay all your bills.
And fund your next writing project.
Or, better yet, make you financially set for life.
Well, what if your book could be more than a source of pride and credibility?
What if it could be a reliable source of consistent income?
What if you had a formula that made it easy for you to generate multiple streams of income from every book you write?
Even books you've already written, published and released?
And what if you knew how to launch or re-launch your book so it was sure to become a money-making, fan-building, #1 Amazon Bestseller?
The book you're writing now, or the book you've already finished and published, can be positioned in such a way that it makes enough money to fully fund your next passion project. And your ideal lifestyle. 
So you can keep writing and doing what you love.
Without worrying about whether you can pay your utility bill.
Or send your kids to college.
Or take a long, much-needed vacation this summer.
It doesn't matter if you self-publish or go with a book publisher.
It doesn't matter if your book is in Kindle format or hard copy.
It doesn't matter if you've already launched your book or you're still writing it.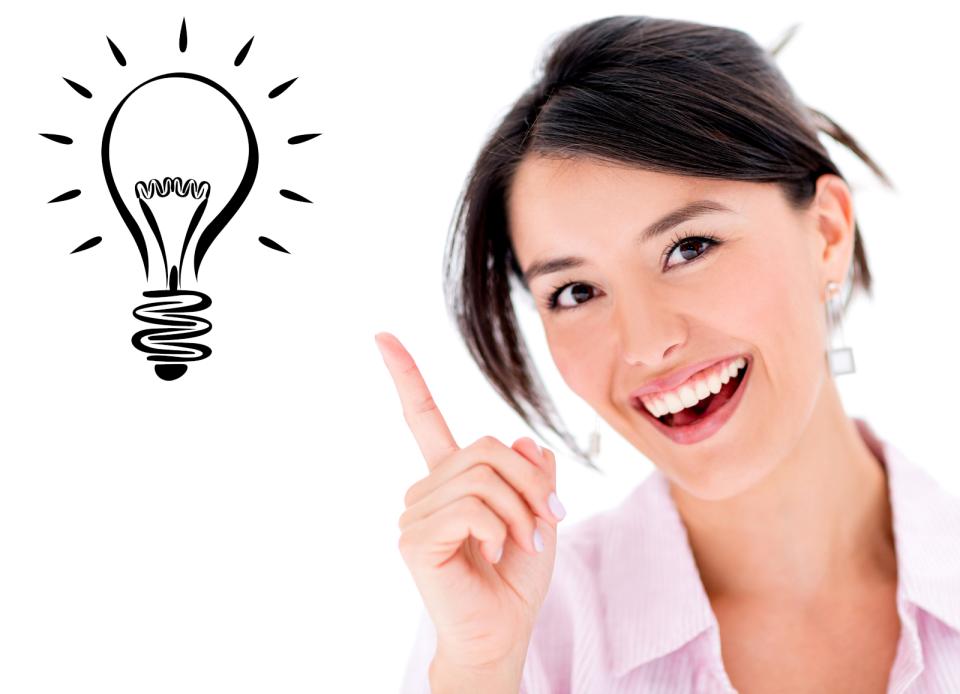 Your book can be a bestseller that opens the floodgates to consistent and reliable income… now and for years to come.
Here are just a few ways that Author-to-Income Self-Paced Training will alter your reality and your career as an author.
You'll discover:
The #1 fastest way to double your income on all book sales (it's so easy…it's shocking!)

The most lucrative section of your book and how to leverage it to build your fan base and create extra income.

3 proven ways to take your book to #1 bestselling status on Amazon.

Insider secrets on how to get into the media spotlight, feel at ease, and become the author everyone wants to interview.

8 revolutionary income boosters that generate big time cash flow beyond book sales (easy, fun and lucrative!)

A stress-free 12-week book launch plan that takes all the guesswork out of executing a highly successful, money-making launch.

Two simple technology tricks that even major publishers haven't figured out yet.

How to create a loyal tribe of Book Ambassadors who are tickled to endorse, promote and even sell your book.

A 3-tiered system to take your book to #1 while generating massive media buzz, a bit of celebrity and lots of money-making opportunities.
...and so much more!
Plus! You will receive the digital Author-to-Income Companion Workbook that is brand NEW to the program!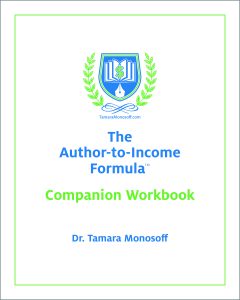 And the Author-to-Income Master Cheat Sheet completely FREE as a student in the
Author-to-Income Self-paced training course!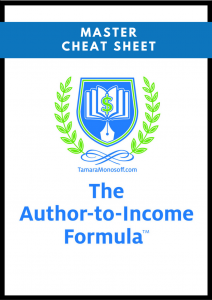 Do you want to know the worst thing that can happen when you launch your book?
Nothing. A whole lot of nothing.
I know. Because that's what happened when I released my second and third books. They flopped.
No glowing reviews. No media attention. And hardly any sales.
I was crushed!
I'd poured so much time, love, expertise and hard work into writing, editing and publishing these books that I was devastated when they were met with an embarrassing lack of attention, readers or sales.
I was also really confused.
Because my first book, The Mom Inventors Handbook: How to Turn Your Great Idea into the Next Big Thing had been a big sales success. It had sold like hot cider on a cold day.
Even so, I didn't make a cent on those book sales.
Nothing!
But do you know what I did get? Publicity.
That book got a ton of media attention. I was on TV more than the Kardashians are on Entertainment Tonight. And while I was on TV, I got to showcase my products, share my website, and create a tribe of raving fans. And lots of hard cold cash!
Here's why I'm telling you this.
The experience of selling my first book taught me there is zero money in book sales unless you know how to use your book as a tool to generate income in other ways.

The painful experience of having my second and third books bomb taught me that I still had a lot more to learn!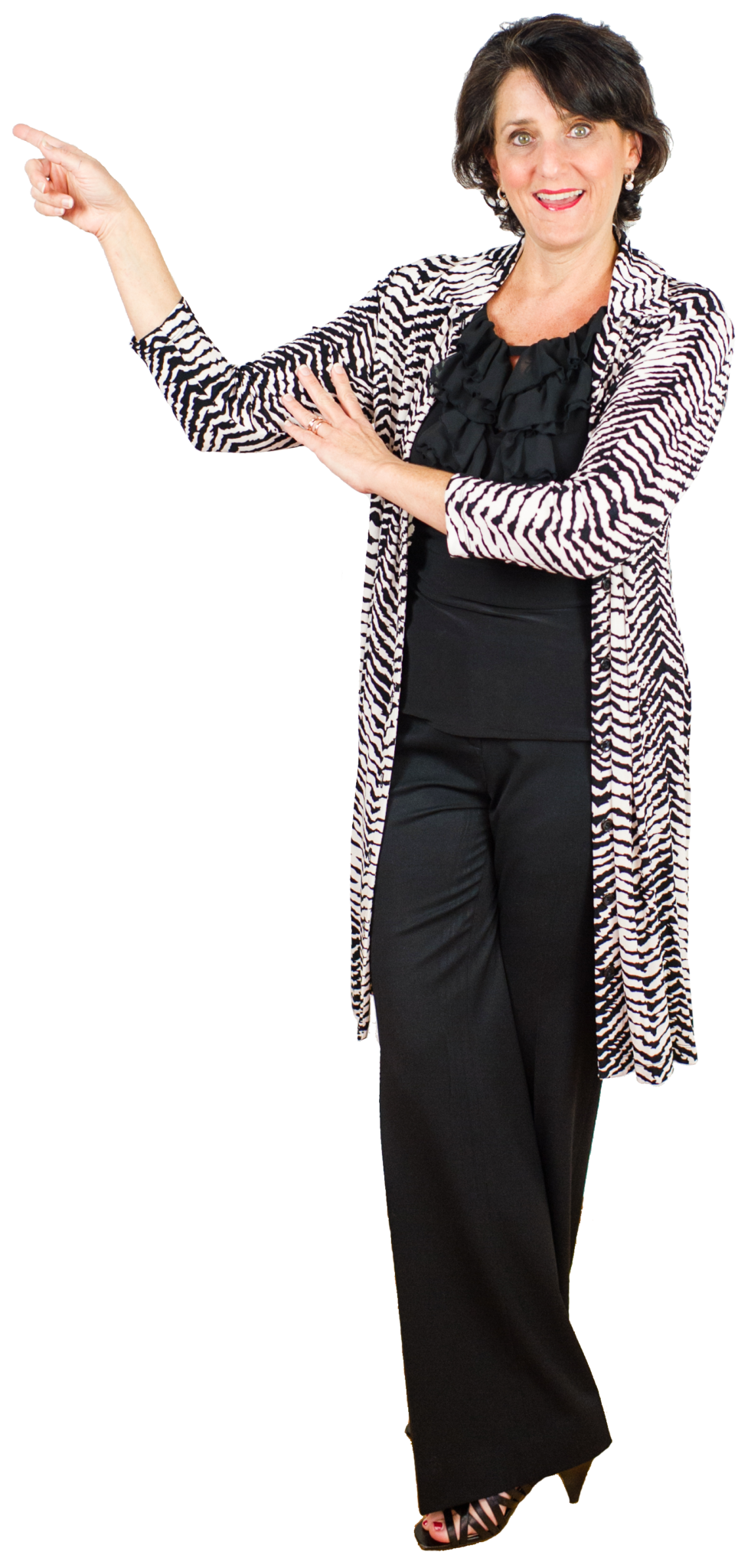 I went on a quest to find out how to write and launch a book so it was sure to hit #1 bestseller status, snag the media's attention and generate lots and lots of money in creative and unexpected ways.
I did a ton of research. I paid attention to what successful authors were doing to market their books, and I asked a lot of questions.  
But the real epiphany came when I started to apply what I already knew.
See, in addition to being an author, I ran a business called Mom Invented, which helped mom entrepreneurs launch, market and make a great income from their own products. So, I already knew how to build a money-making empire by creating, marketing, and launching products.
And that's when the game-changing light bulb went off in my brain.
If I was going to make money as an author, I needed to apply product sale principles to my books!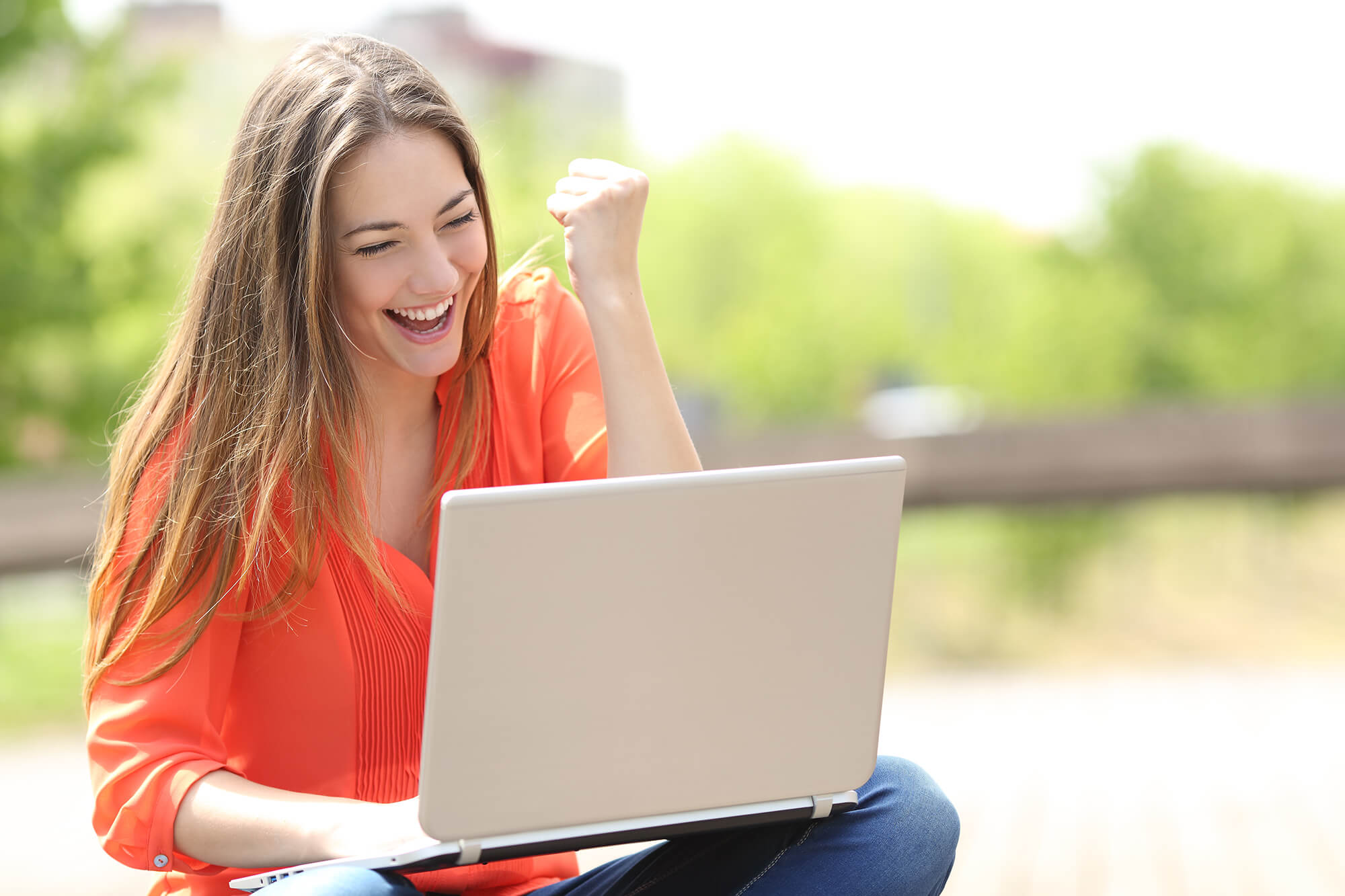 So, I did. And when I did, everything changed.
Every book I released or re-launched became an #1 Amazon Bestseller.

I was invited to be a guest expert on nationally syndicated television and radio shows.

My sales for my online programs and classes went through the roof!

I received a flood of invitations to speak, write and just show up at prestigious and highly profitable events.

I created big cash infusions with just a little bit of focused effort.
And I made money. Lots of money. Surprising amounts of money. Not from the sale of my books but from all the income-generating avenues I'd created with my book.
The same thing can happen for you and I can't wait to show you how.
With Author-to-Income: On Demand, you have a step-by-step proven system that turns your book into money in the bank.
I've used, tested and been hugely successful with every single tactic, technique and technology I teach in Author-to-Income: On Demand
I know it works. And I know it's going to work for you.
Cathy Demers
BusinessSuccessCafe.com
"Over the years, I've heard a lot of presenters, but Tamara takes the Author-to-Income content to a new level; her Income Boosters for Authors are phenomenal. I was writing notes as fast I as I could and my audience loved it. She delivered one of the hottest webinars to date and I'm already introducing her to my JV Partners."
John Donaldson
Author of The Business of Coaching - a Practical Manual for Coaches, Therapists and Trainers
"Your content is so profound; it really inspires me to believe that my future books will really make an impact and benefit large numbers of people. Thanks for everything."
David Conrad Mayer
Author
"So many innovative tactics! This is the best content of its type anywhere on the web."
Don't Just Settle For Number 1.
Here's what I mean.
There are plenty of programs out there that claim to show you how to manipulate the Amazon system in order to reach #1 Amazon Bestselling status. Because every author wants to be a bestselling author. Who wouldn't?
What happens after your one moment in the sun? You can say you're a bestselling author, which carries some clout. But you still won't be making any money from your book or your bestselling status!
But with Author-to-Income Self-Paced, you will not only learn how to turn every book you write into a #1 Amazon Bestseller, you'll also learn how to position, promote and monetize your book to generate big media buzz, build a tribe of raving fans and enjoy big cash infusions and multiple streams of reliable income. For the rest of your life!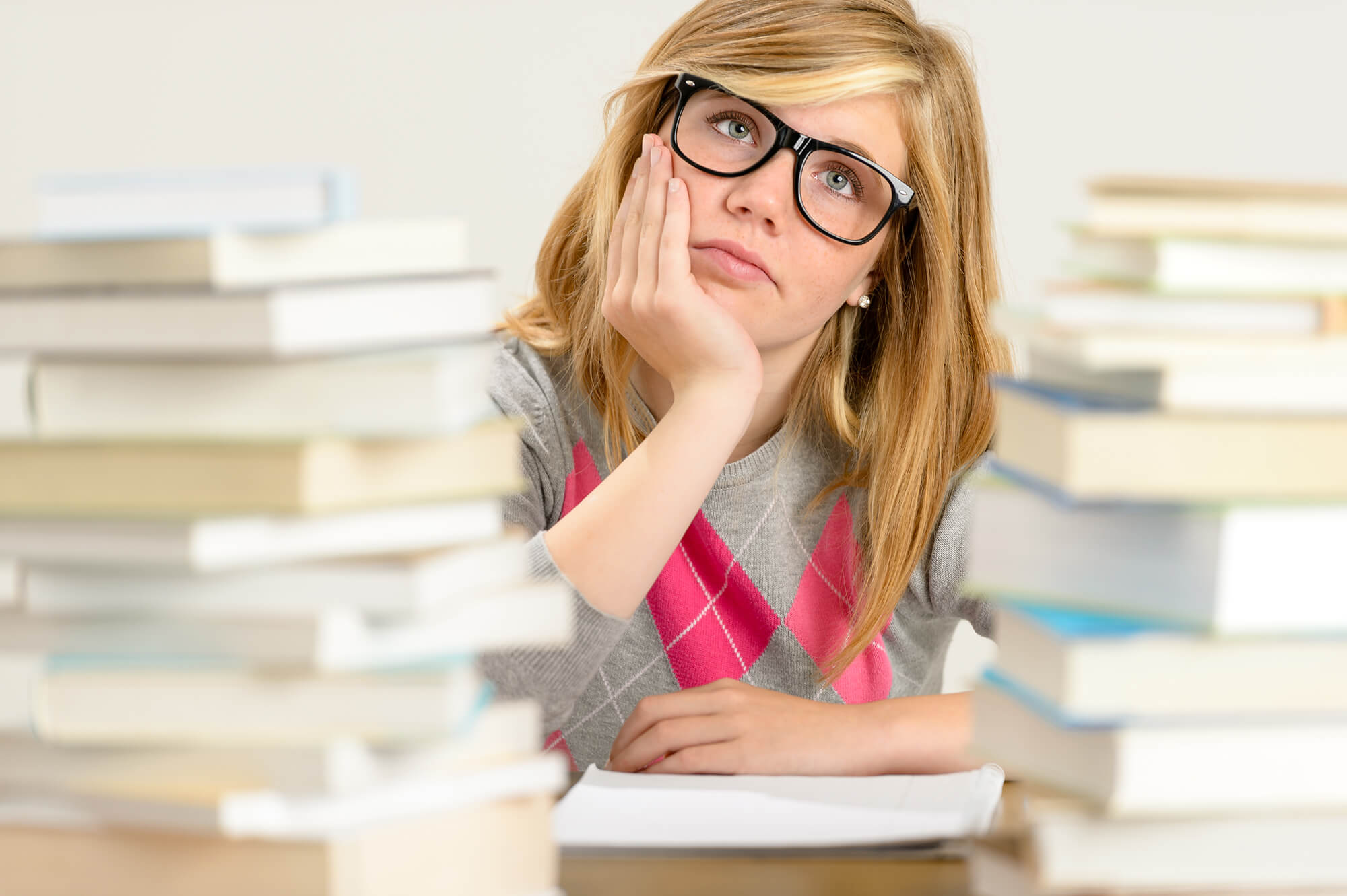 Mark Porteous
co-founder of The Inspired Messenger's Network
"Wow! I was blown away by the incredible amount of valuable content Tamara provided. The simplicity and effectiveness of her strategies along with the resources and implementation support make her special offer an easy YES! I was ready to release my a new version of my book. Now I am glad I waited."
"It's a great program and worth every penny. You genuinely care about your students."
Ronald Nutter
Author of Protecting Your Online Presence
"Before we get too far down the road, I wanted to thank you for what I have learned so far.  Using QR codes in a book and linking to videos weren't something that I would have thought about doing."
Here Are the Details:
With Author-to-Income Self-Paced Video Training, you will have access to pre-recorded videos 24/7.
It includes:
8 pre-recorded videos, 60-minutes each.
During each of these 8 pre-recorded presentations, I give you strategies, tools and specific steps to turn your book into a best selling money-maker. 
Access to Video Recordings 24/7
With Author-To-Income Self-Paced videos are available at your convenience.
The total cost of Author-to-Income Self-Paced is $997.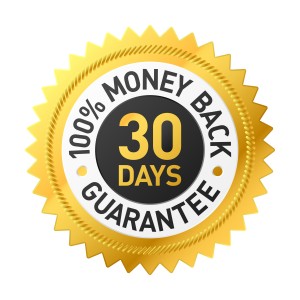 Here's an outline of what we'll cover in each of the 8 pre-recorded Modules:
Module #1
Create a Profitable Author Platform
Module #3
Become a #1 Amazon Bestseller
Module #5
Make Money with Your Book and Beyond
Module #2
Turn Readers Into
Loyal Fans
Module #4
Get Into the Media Spotlight and Shine
Module #6
Money-Making
Marketing Tools
Module #7
Email Automation & Lead Generating Tools
Module #8
Social Media Made Easy and Enriching
Hey, I know that sounds like a lot. But don't worry.
You won't be overwhelmed, lost or confused.
Because I'm not just going to tell you WHAT to do.
I'm going to show you HOW to do it!
Don't you hate it when experts give you a long list of what you should do, but they don't give you specific steps and resources to get it all done?
That drives me crazy!
That's why in the Author-to-Income Formula, I hold your hand and walk you through each and every step. Including the technological tools and online platforms… like how to shoot your own video, set up your social media profiles, create a membership site and Facebook group, integrate QR codes, and so much more.
Listen, I'm from the typewriter and rotary phone generation. If I can master these technologies, you can too! Even if you're a techni-phobe!
Don't miss this chance to become a #1 Amazon Bestselling author, shine in the media spotlight, turn your readers into loyal customers, and make some real money from your book… and beyond.
Just think.
With 8 modules, you'll know how to position and launch (or re-launch) your book so it radically boosts your credibility, clout, readership and your income! 
No more worrying about whether your book will make a big splash and bring in the cash.

No more second-guessing or overwhelm when it's time to plan your launch.

No more jitters or intimidation about approaching the media or being interviewed on TV.

No more doubts about your ability to make real money as an author.

And no more starving author scenarios!
Because you're on your way to turning your book into a fan-building, credibility-boosting, money-making machine!
It's going to be a blast!
To your success,

P.S. I realize you wrote your book to do more than make a buck. So did I. Every book I've ever written was done so with the intention to make a big, positive difference in people's lives.
So, you should know, Author-To-Income Self-Paced will give you exactly what you need to get your book out into the world, to share your story and transform the lives of others while being generously compensated for your talent, time and expertise. So you can keep writing and doing what you love.
P.S.S. Many if not all the strategies I give you during the Author-to-Income Formula are so revolutionary that perhaps .001 percent of authors have yet to discover them. But it won't stay that way for long! Once authors hear about use these strategies, they're going to put them into effect fast!
So, don't be left in the dust! Sign up now, get ahead of the pack and radically increase your income right now and for years to come.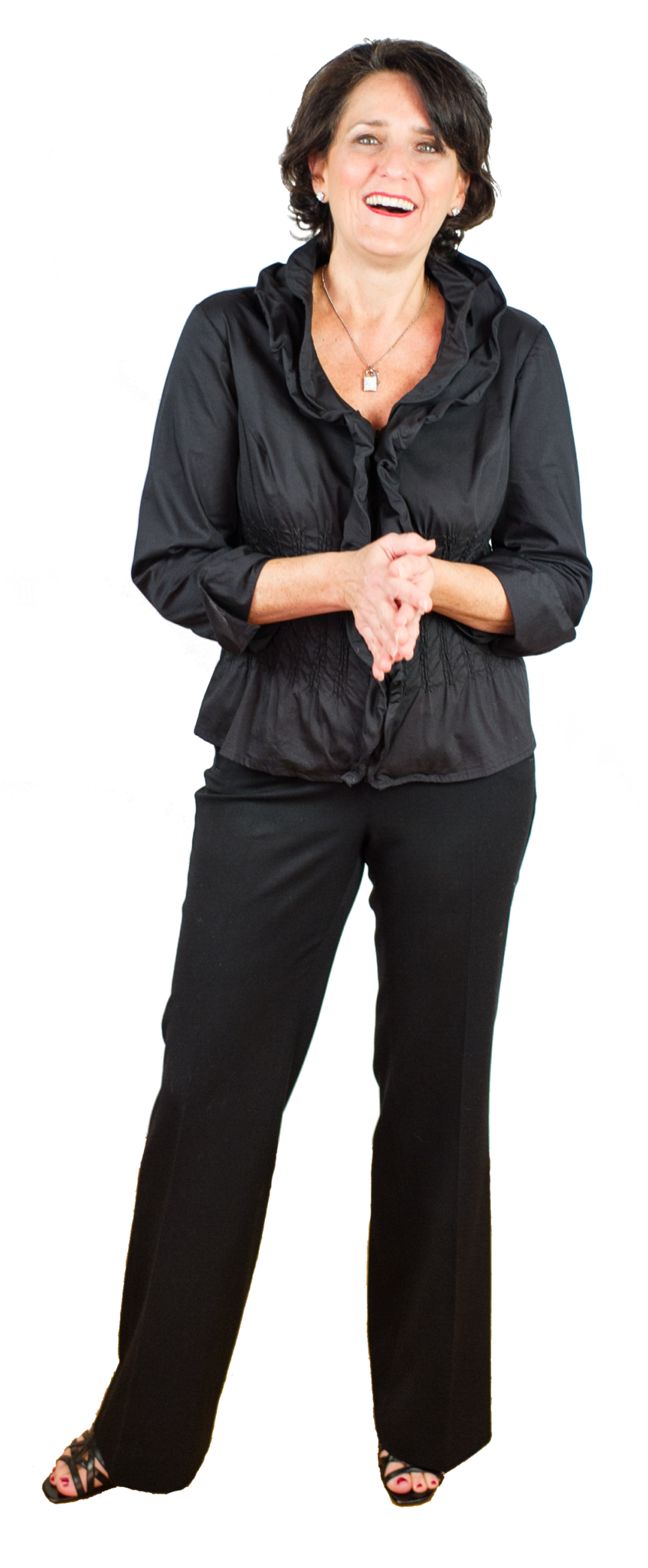 Be Unstoppable in Pursuit of Your Dreams!