EXCLUSIVE MEDIA TRAINING
with Tamara Monosoff and Lauren Flick
"How to Package & Pitch Yourself to the Media"
Ready to learn more from Tamara & Lauren to nail your moment in the Media Spotlight?
Sign up for Media Bootcamp -- two 60 minutes videos packed with insider tips.
First, as a perennial talk show guest featured on CNN, CBS, NBC, ABC, CNBC, I will share how to...
>> find media opportunities
>> locate producers & the sleuthing required to find their emails
>> the tools I have at the ready before I contact them
>> what I do to prepare for my conversation with producers so they book me on their shows
>> how to deliver on-air so you are asked back again and again.
Then, Lauren will share insider tips as the perennial producer on...
> what she looks for in a potential guest before booking her/him for the show
> common mistakes guests make
> how to present yourself like an expert so that you stand out
> how to make a great first impression on a producer

Together we will examine the best ways to package and pitch yourself to television (and other media) outlets.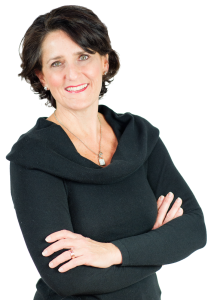 In front of the camera… Tamara Monosoff 
Many of you know her work, as an author, inventor, public speaker and educator.  Tamara's experience in front of the camera gives her a very specific point of view.  From appearances on numerous networks and media outlets including: ABC's The View, NBC's Today Show, FOX & Friends, and CNN to name a few, she has a good idea of what to deliver as a guest. Now, Tamara wanted to create a FREE webinar media coaching session that would look at the other side of the lens: 'the point of view of the producer' and she is so happy to have found one of the best.
Behind the camera… Lauren Flick
Lauren Flick is a seasoned TV Producer. She has worked behind the scenes as a writer, producer and director for such notable networks as NBC, CBS, A&E and AMC. Lauren has worked with a wide range of talent from news anchors such as Brian Williams and Anderson Cooper, to celebrity icons including Kim Kardashian and Rita Moreno. Now Lauren takes her vast media experience to coach corporate and private clients to help them find their voice and present the best version of themselves.