Have you been working hard to get your product ready for market?
Are you finally ready to sell but don't know how to start or who to contact?
Are you making slow, painful progress getting your product into retail stores, catalogs, daily deal websites and home shopping networks?
Is it taking far too long to make money with your product sales?
Are you worried about hearing the words "No, thank you" or hearing nothing at all?
If you answered yes to any of these questions, you are not alone. Many product entrepreneurs find themselves frozen or fearful when selling their products.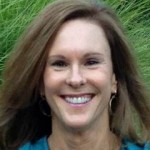 "Product Sales Bootcamp was extremely upbeat, informative and inspiring!  Tamara shared practical, applicable, cutting-edge tools, tips and resources to transform my vague notion of what I thought I needed to do to achieve success into a hard and fast actual PLAN of how to really do it!  It was worth every penny and then some." —
Michelle Smith
What if it didn't have to be this way?
What if you had a crystal clear vision for how to sell your product by the truckload? What if you had a step-by-step system that will give you every bit of knowledge you need to sell your product and enjoy the financial benefits that come with success?
Here's How Product Sales Boot Camp Will Help:
Product Sales Boot Camp is an easy-to-follow system to help you penetrate more retailers, sell products in ways you may never have previously considered, and ultimately, make more money.
The system has been designed to give you practical tools to create offers that retailers can't resist. You will learn new marketing strategies and how to use video marketing tools that you can use immediately.  And, you don't have to be "on-camera" or a techie to be successful using these tools.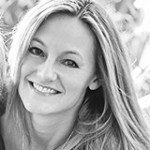 Ann Hurley, Founder of Luv-Chicken, recently completed this program. She had been trying to get into a Big Box retail account for two years without success. In this class, she learned how to write a "Wow Factor" email that a retail buyer could not resist opening.  She heard back from this dream retail account within the hour.  After one meeting, she landed the largest purchase order she had ever received and her product will now launch in 440 stores nationwide.
As part of this program, you will receive the exact template of the email that Ann used to land this enormous account. You will also get fill-in-the-blank marketing and sales plans that you can download immediately.  Imagine having simple templates to organize and plan your action steps. In the video modules, I explain exactly how to use these tools to get the best results.
Now's your chance to have the sales success you have been dreaming about. Product Sales Boot Camp will help make your dreams a reality.
Here's What to Expect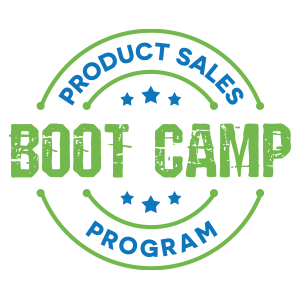 When you sign up for this program, you will receive immediate access to the following VIDEO Modules and downloadable tools:
Modules
MODULE 1:  Creative Marketing Tools to Build Your Brand & Buzz for Your Business
MODULE 2:  Learn How to Use Social Media Platforms and Create "WOW Factor" Emails
MODULE 3:  How to Land Media Interviews and Write a  Marketing Plan
MODULE 4:  Learn about New Sales and Distribution Opportunities
MODULE 5:  Tips for Enticing Retail Buyers and How to Write a Sales Plan
MODULE 6:  Video Interview with Vanessa Ting, Former Buyer for Target
MODULE 7:  How to Find and Work with Sales Reps and Distributors to Build Your Business
Bonuses
 Downloadable Email Template to send to retailers
 Downloadable template of a Marketing Plan
 Downloadable "Hot Marketing Tools & Resources List"
 Downloadable tips "How to Reach Decision Makers"
 Downloadable tips "Six Steps for Setting the Price for Your Product"
 Downloadable template of a Sales Plan
 Downloadable "Think Like a Retail Buyer Checklist"
Now you can have access to the same tools and information that my mentoring students have used to successfully land six figure purchase orders.