Can you imagine? We take the guess work out of your book launch!

Compare the three Tiers of success:
"Set Me Up
for Sales!"
Tier 1
"Set Me Up to
Get My First Sales!"
Tier 2
"Set Me Up
& Do It For Me!"
Tier 3
Imagine the satisfaction of being a published Author.
Let's get your book launched now! 
How will you feel when you successfully launch your book and the first book sales start rolling in?
You are on your way!
How will you celebrate when your dream of becoming a well-known and well-paid Author comes true? Get ready to turn your book into multiple streams of revenue and life changing success!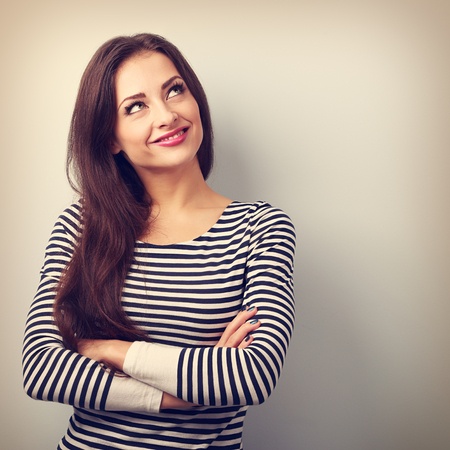 This is perfect for the Author (that's you!) who is overwhelmed with the technology but recognizes the need to have a sales-generating book cover, a spectacular page layout, all uploaded correctly to sell, sell, sell on Amazon.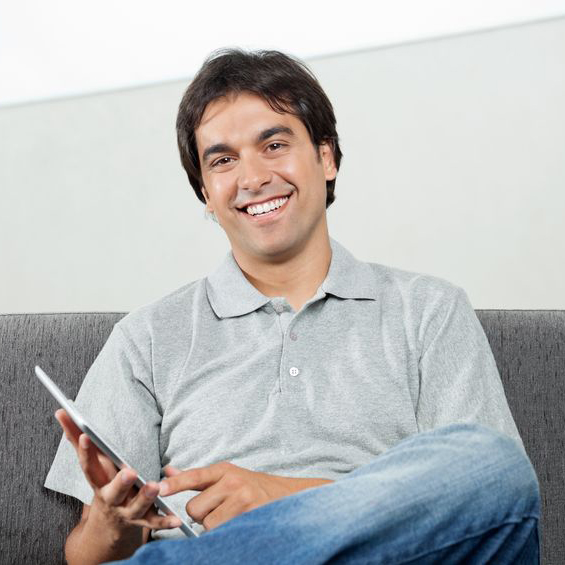 This is perfect for the Author (that's you!) 
who wants to successfully launch (or relaunch) your book and needs to drive sales with a high-converting Sales Page and email automation sequence.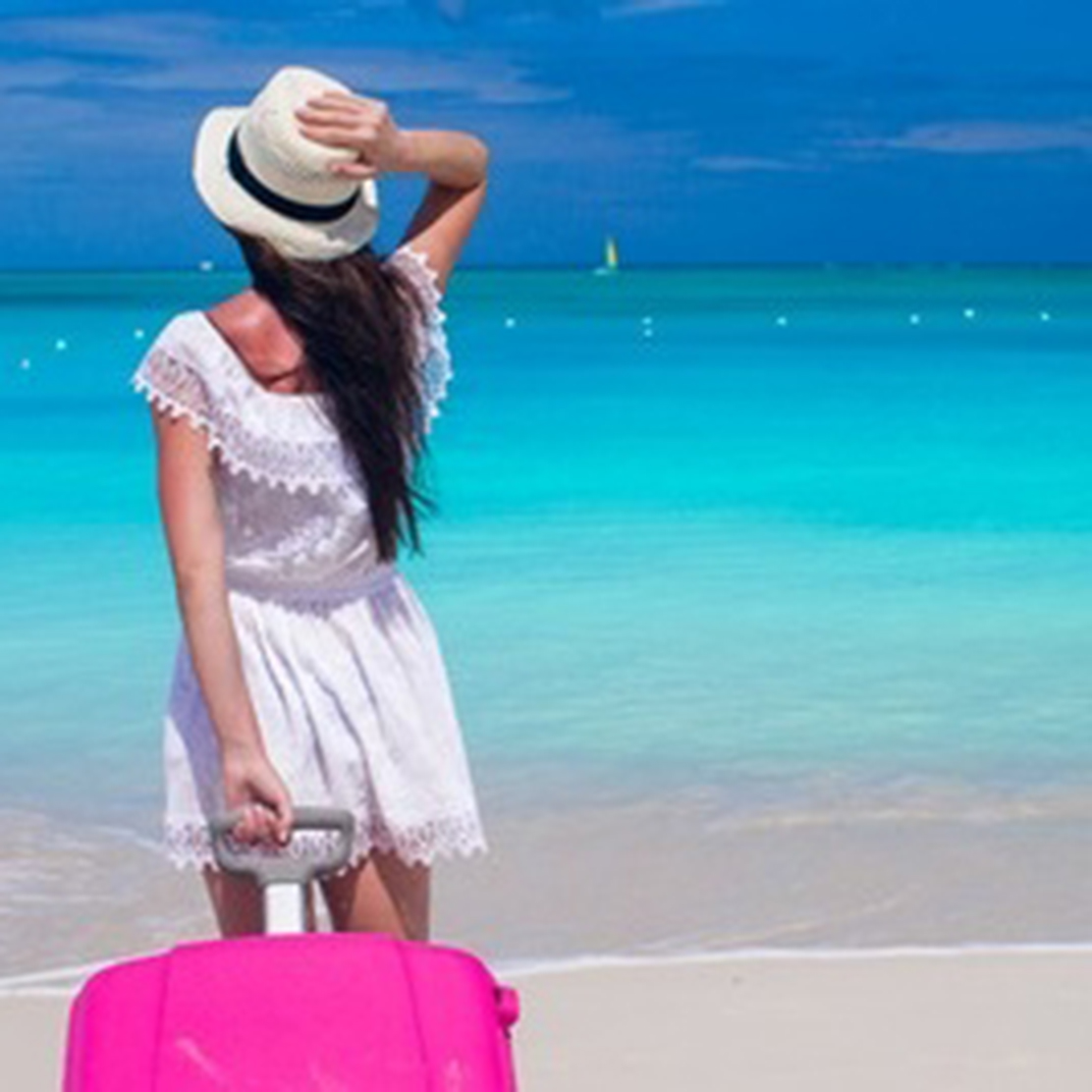 Are you ready to HIT IT BIG? Go from unknown Author to sought-after Expert/Celebrity - generating multiple streams of revenue with your Author business! The complete "Do it For Me" package is perfect for the busy Author who doesn't have the time or desire to learn the technology, but wants results.
Discover which "Done-for-You" Tier is best for you!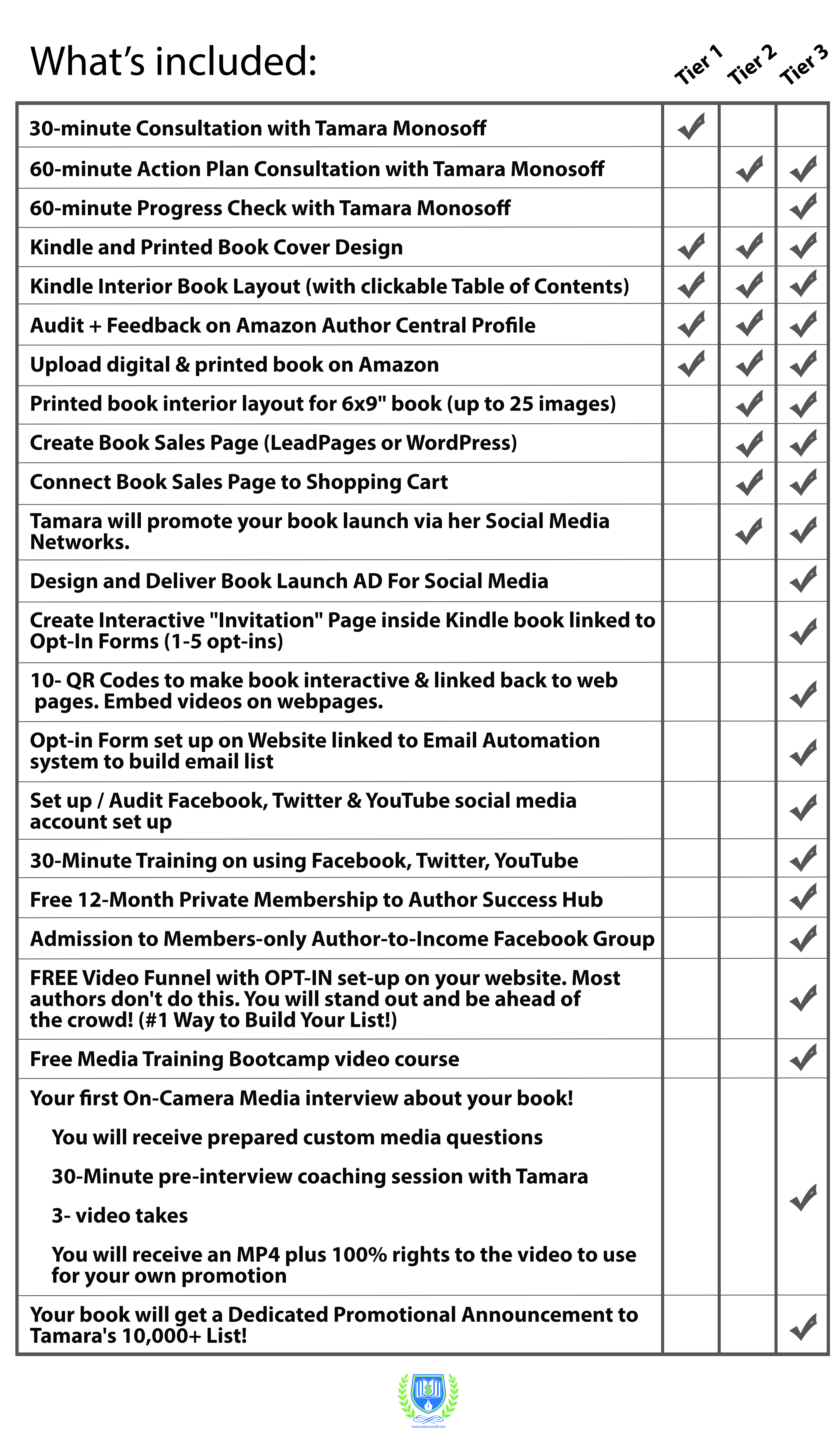 Imagine being ready to launch!
After having taken Tamara's Author-to-Income class, I felt confident I was ready to publish with success. What I wasn't prepared for was that my author would be hospitalized with possibly a week to live. After an anxiety attack, I thought "Done-for-You" packages. I'll go online and click quick tor Tamara. No one can possibly imagine what a professional, productive, caring team swung into action. They took the project and deadline to task (working weekends) to have the Kindle book Delta Ridge ready to upload for my precious friend to see and touch on screen. The team worked tirelessly to make changes to a rushed manuscript with patience and encouragement. I cannot praise Tamara and her Done-for-You Tier 1 highly enough. My printed version arrived today: beautifully done in record time. A huge thank-you!