Make Money With FREE Webinars!
Give me 2 hours and I'll give you EVERYTHING you need to reach a bigger audience, make more sales, and generate more income with free webinars...even if you've never offered a webinar before.
Does the idea of offering income-generating webinars intrigue you, but you're not sure you have what you need to pull it off?
YOU'VE HEARD THE BUZZ

and you know that webinars are one of the best ways to get more people interested and invested in what you've got to offer… but how do you start?
And how can you be sure to set up and offer webinars that make a difference without becoming overwhelmed with all the moving parts, technology and what not?
Well… I'm going to show you how! So you can easily start offering webinars that reach more people, sell more of what you do and consistently generate more income.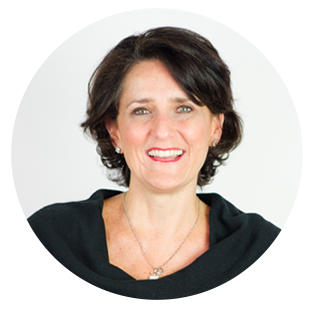 "How To Make Money with FREE Webinars!"
This simple 2-Hour Workshop makes it easy for anyone - even the not-so-tech-savvy - to make money with free webinars.
I give you EVERYTHING I use to create webinars that make money.
I'm going to give you my exact formula...
the same formula that allows me to make anywhere from $5,000-$20,000 per webinar.
Listen, when I first got started with webinars, I was where you are now. Eager, but completely overwhelmed and unsure of what to do and how. I even invested in a number or reputable courses, but in the end, I found that when I was alone in my home office, I had no idea which tools to use or how to get started.
I ended up wasting a bunch of money on different platforms and biting my nails when my camera went on. I just didn't feel prepared. And I didn't want to make a fool out of myself.
Can you relate?
Well after figuring all of this out the hard way, I now make 10's of thousands of dollars with my free webinars… and I have a great time, every step of the way.
Let me save you tons of time, money, and headache by showing you everything you need to make money with webinars.
We're going to spend two fun & focused hours together and GET THIS DONE!
This is not just a course that gives you the basic outline and then leaves you to figure it out. Every step you need is included so that nothing falls through the cracks. From setting up your lighting to choosing your technology to providing simple done-for-you scripts & templates... I've got you covered!
HERE'S WHAT I'VE INCLUDED FOR YOU:
Two hours of recorded instruction from me (You will have access 24/7 to watch at your convenience).
I will reveal ALL of my secrets and lessons learned (the hard way) so that you don't have to make the same mistakes I made. Trust me. You want to know this!
The 7 Essential Components of a Money-Making Webinar, so that every webinar you do, increases your sales, builds your audience, and generates more income. I will walk you through these simple steps so you don't waste your time creating webinars that do nothing for your business.
A PowerPoint Presentation Template. No need to spend hours creating and designing your own slide presentation. With this template you just add your content and go! This is the exact outline and presentation slide template I use. 
A video script to promote your webinar. I teach you how to create a quick 30-second promo video for your webinar PLUS... I'm giving you a copy of my script that you just edit to fit your own content.
Live Webinar Checklist. Make sure you've got all your bases covered and are ready to go before you hit the live broadcast button. This is the exact checklist I needed. 
How to make an offer during your live webinar. I'm going to give you everything you need to feel confident. The key to making money with your free webinar is making an offer in a way that makes people want to buy! I show you exactly how to sell your program, workshop, retreat, online course, book, etc. with confidence. 
How to use Zoom Webinar to ROCK your webinar! I have tried four other platforms and Zoom is hands-down the BEST overall value and best for generating income during your webinar. You will receive a step-by-step recorded tutorial showing you how to set up a live webinar on Zoom. This is a mystery to many but it is not hard once you know how to do it! You will have access to this video recording 24/7. If I can do it...so can you! Remember I'm from the "typewriter" generation. ; ) 
You are not alone! You will be invited to my private monthly, LIVE "Coffee with Tamara" calls where you can connect with others on the same journey and ask me questions if you need support.

BY THE END OF THIS WORKSHOP, You Will Know Exactly HOW TO...

Promote your webinar
Choose your technology and how to set it up
How to confidently pitch your offer
How to become more visible to your audience

Get more recognition for your expertise
Generate income consistently
Just Think... In 2 Hours from now, You will be ready to offer your first free MONEY-MAKING WEBINAR!
WATCH VIDEO: Dr. Stephanie O'Leary RAVES about "Make Money with Free Webinars."
We are going to have FUN too!
"I invested $10,000 to learn similar content from another well-known industry leader a few years ago. I left Tamara's two-hour online workshop even better equipped and ready to take action to step up my game of leading successful webinars. Being able to learn the content and how-to information by webinar without having to drive or fly anywhere is a huge value. And I invested about $9500 less to boot! I highly recommend this training."
Nancy Juetten
The Get Known │Get Paid│ Get Happy Marketing Mentor
I am going to give you all the tools you need and guide you through the steps. 

You will receive my templates, scripts, and checklists.
You will walk away knowing that you can successfully sell (in a way that feels authentic).
Don't let the thought of the technology overwhelm you. I am going to make this so simple for you!
I've made this so simple for you. I can't wait to hear about your success!
Are you ready to Make Money with Free Webinars?
"HOW TO MAKE MONEY WITH FREE WEBINARS!"