Dr. Tamara Monosoff
High Level Executive Consulting
Thank you for your interest!

Dr. Tamara Monosoff is a social entrepreneur, professional creative marketer, #1 bestselling author of seven business books for entrepreneurs, digital marketing expert, media contributor, educator, speaker, award winning inventor, and leading voice for women in business. Tamara teaches video & digital marketing for ultimate audience engagement, tripwire email automation (drip) campaigns, and offers online Marketing & Sales, Product Creation and Launch Programs that help rocket Authors, Experts & Entrepreneurs to success!
She is a former Clinton White House Advisor and U.S. Department of Education Chief of Staff for Adult Education.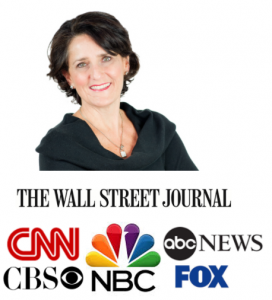 Dr. Monosoff's expertise:
Workshop Leader
Education Trainer
Online digital marketing campaigns to enroll students/clients
Online course creation, delivery and sales
Multiple technology platforms
Social Media for ultimate engagement
Traditional Media Training
Video marketing and email automation campaigns to generate and nurture leads
Revenue generation
To check availability please email:  Tamara@TamaraMonosoff.com
In the Media Spotlight:
Tamara has been featured in hundreds of media outlets including; the Wall Street Journal (front page), New York Times, Los Angeles Times, USA Today, The New Yorker, TIME, PEOPLE, US NEWS & WORLD REPORT and OPRAH Magazines. She has appeared on NBC's Nightly News, NBC's Today Show, ABC's The View, ABC's Good Morning America, CNN News LIVE, CNNfn and CNNMoney.
Honors include:
Working Mother magazine's "Hero of the Month" and Forbes 100 Top Websites for Women.
She served in the Clinton Administration as Senior Communications Associate for the President's Initiative on Race at the White House, Education Director for the President's Commission on White House Fellowships, and Chief of Staff for the Office of Vocational and Adult Education at the U.S. Department of Education.
Tamara is a frequent speaker on Entrepreneurship, Starting a Business, Digital Marketing & Social Media, Product Development, Innovation & Creativity, and Women & Leadership.
She holds a Doctoral Degree (Ed.D.) in International & Multicultural Education with a specialization in Women in Leadership from the University of San Francisco.
Adjunct Professor and Digital Marketing Consultant for John F. Kennedy University's Institute of Entrepreneurial Leadership.