Watch Video: Best video tool for introverts!

WATCH VIDEO: [4 mins] I show you exactly how to use LiveReach.
Imagine Live Streaming to Facebook LIVE and YouTube LIVE without even being there. What?!
Yep! It's true.
You've likely heard that Facebook LIVE rewards you for live streaming. Live streaming videos are picked up in Facebook algorithms and pushed out to more viewers than any other posts.
However, some of us may not feel comfortable live streaming — especially if we are shy, introverted or a perfectionist. We would rather pre-record our videos, post them at a scheduled time, and still benefit from broadcasting "Live" on Facebook.
That's why I am beyond thrilled to demonstrate LiveReach.
It's time for your video content to jump to the front of the line – cutting through the noise of the loads of other content being published.
I have been using this tool constantly. Best investment ever!
I can't wait to see you "live" on Facebook!  ; )
Be Unstoppable in Pursuit of Your Dreams!
Tamara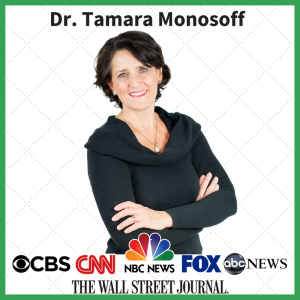 About Tamara:
Dr. Tamara Monosoff is a marketing expert, an Amazon #1 Bestselling Business Author, and creator of the Author-to-Income Formula – a revolutionary, step-by-step system that shows Authors how to reach #1 bestseller status on Amazon, execute a successful book launch (or re-launch), bask in the media spotlight, and make a hefty income from your book and business.
Tamara has been featured on… the Today Show, Good Morning America, CNN, U.S. News & World Report, Wall Street Journal, Oprah, People & Time magazines to name just a few. Before becoming an author & entrepreneur she served in the White House and U.S. Department of Education as a Presidential Appointee to the Clinton Administration.
VISIT: TamaraMonosoff.com